It's the new display at the office.
A 90 gallon 36X24X24 single overflow
36 inch six bulb Tec light
Giesmann T5 bulbs
1 X 14k
3 X 460nm
2 X 420nm
And one strip of current 460nm LED's
18X28X12 Marineland tub as a sump
A Reef Octopus skimmer
Two Little Fishes Media Reactor
So far
Next week we are adding a vortech MP40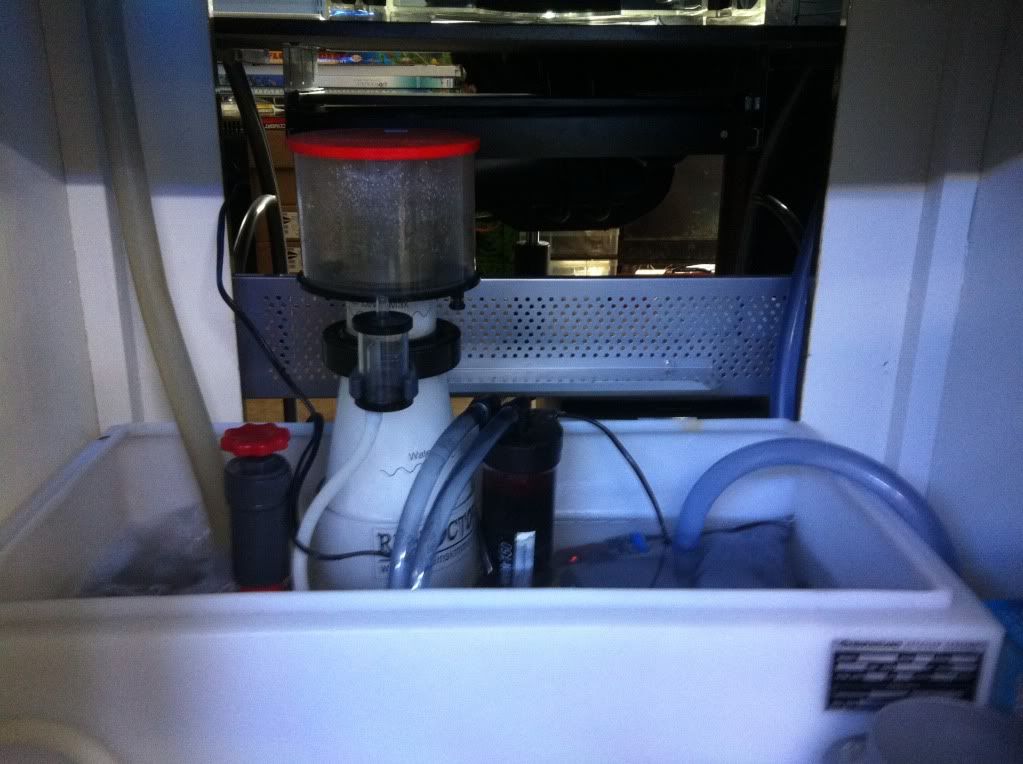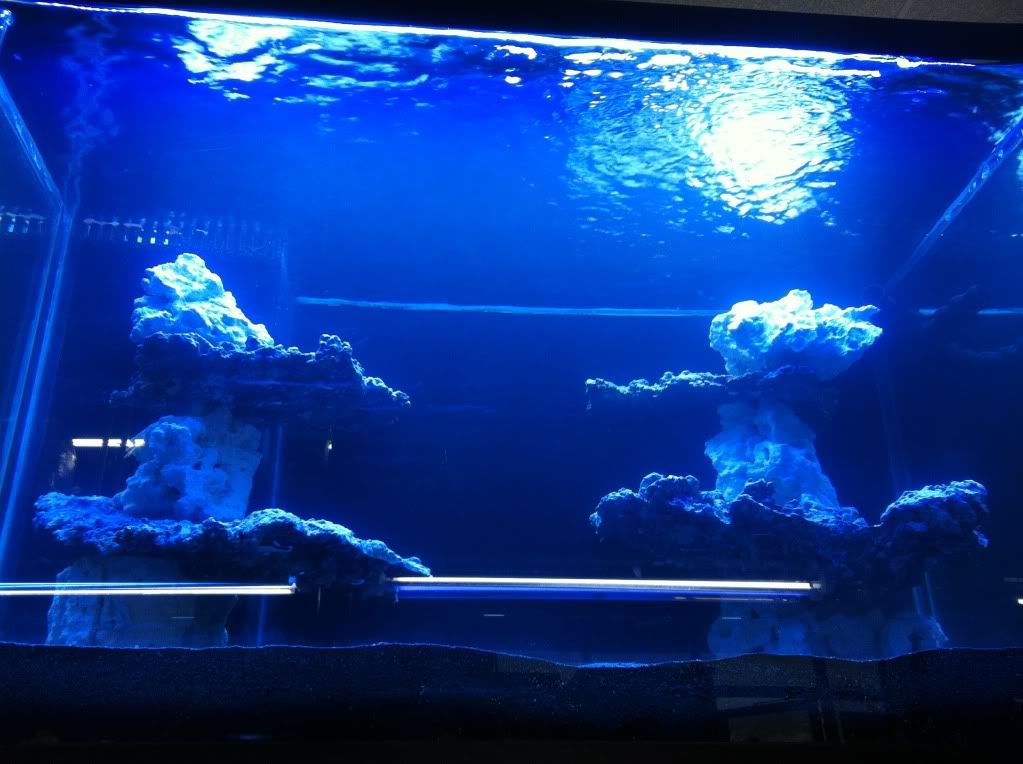 I drilled the rock with a 1/2 inch masonry bit, and bored the holes out to slide in 1/2 inch PVC. I then, built a structure to link the two structures together and to give support. Yea yea yea. I was too stoked about the build I should have taken pictures of this process. But, I did not.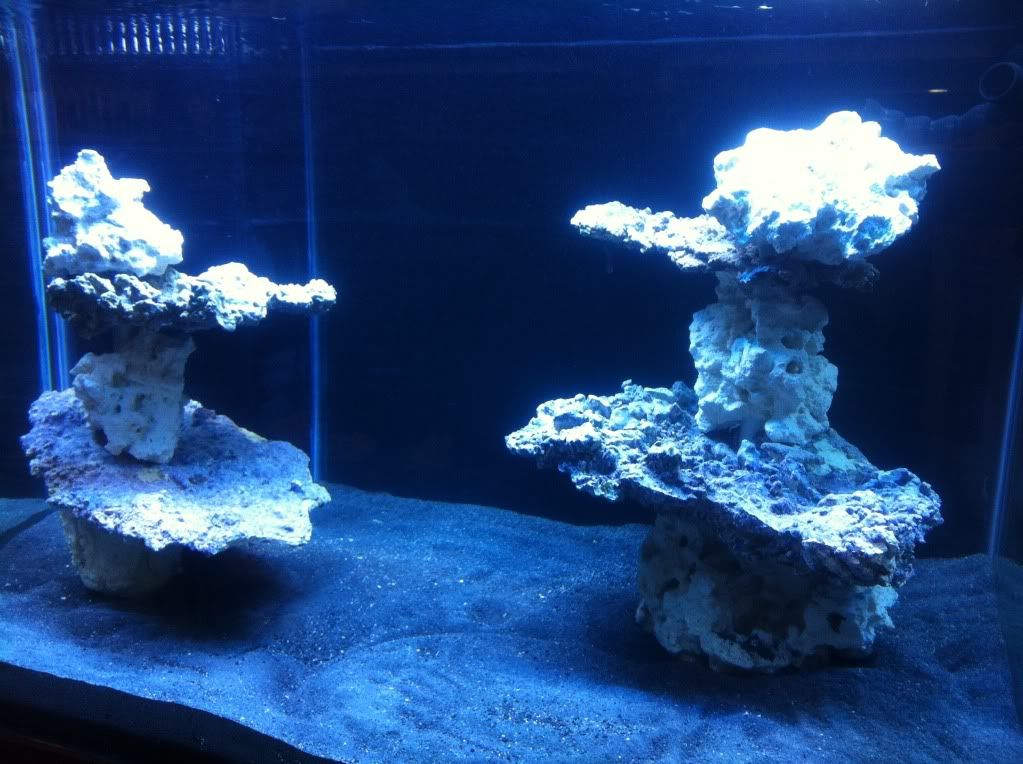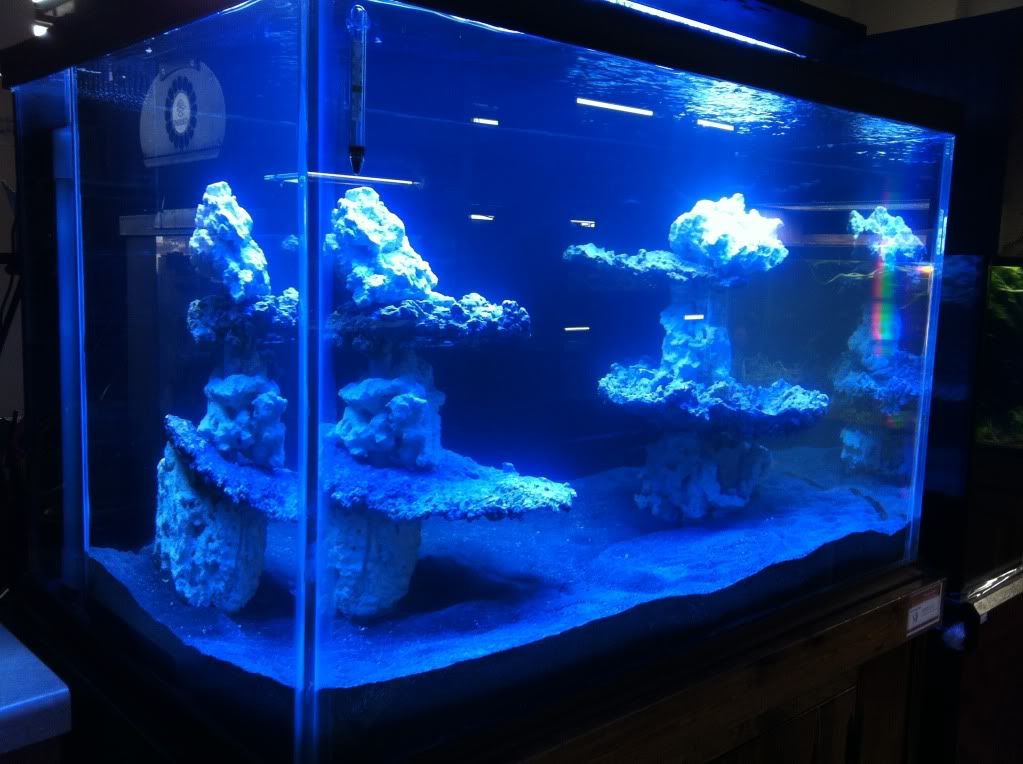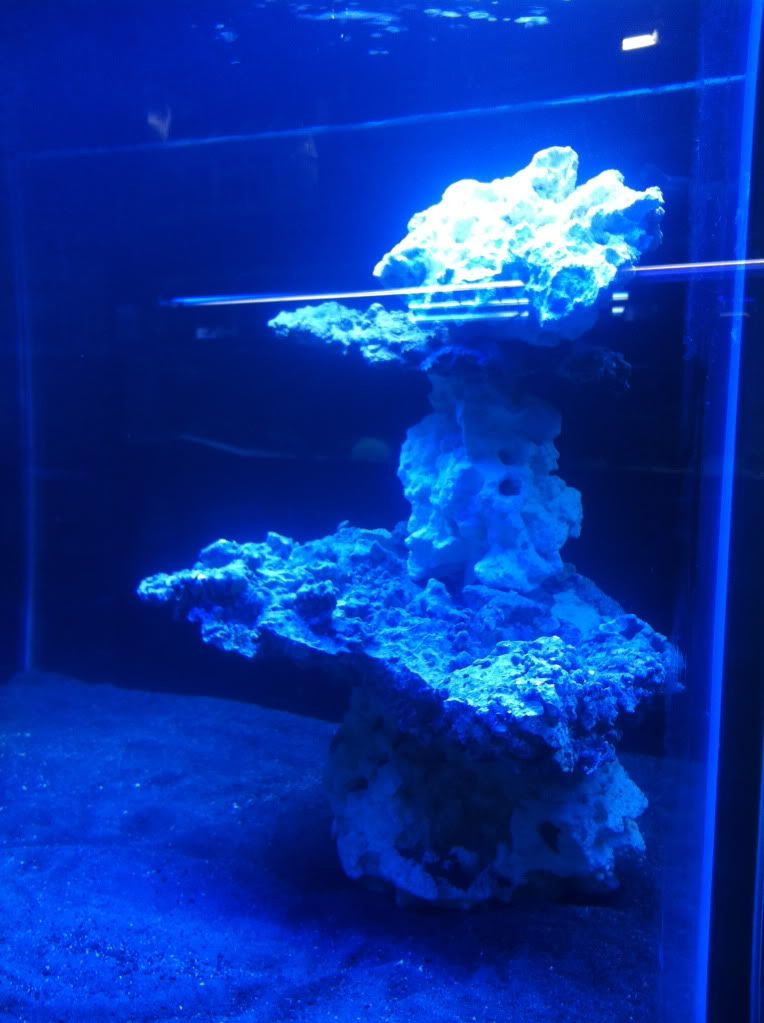 Ammonia is slightly detectable no Nitrates.